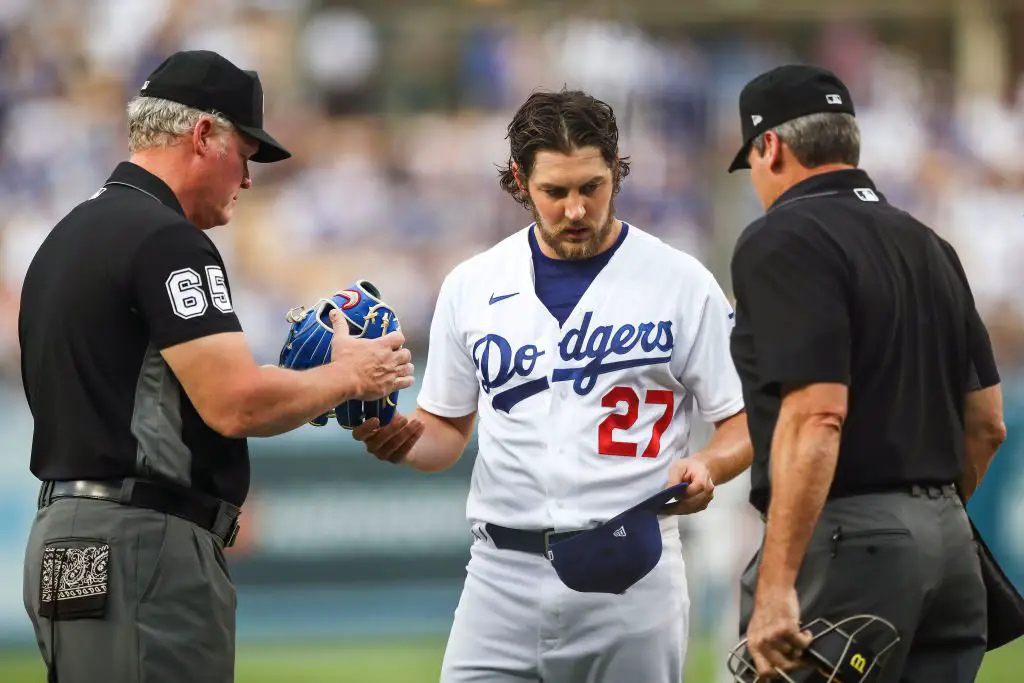 Dodgers Team News
Dodgers: How Does the Trevor Bauer News Affect LA's Plan This Offseason?
Trevor Bauer has been reinstated after an independent arbitrator reduced his suspension from 324 games to 194. That means the Dodgers are on the hook for nearly 70% of Bauer's $32 million salary in 2023, whether they keep him on their roster or not.
The #Dodgers plan to release Trevor Bauer but have not announced a decision.

— Bob Nightengale (@BNightengale) December 23, 2022
Los Angeles had reportedly been trying to get under the luxury tax for next year, but that might not be possible now. (For more on why they might already be over the tax along with an explanation of why it's a big deal to get under the tax, click here.)
So the question becomes, what does L.A. do from here? There are reports that the Dodgers don't plan to play Bauer. If those reports are accurate, they could try to trade him and get a little financial relief from his contract, or they could simply release him.
But the Dodgers still have holes on their roster. As of now, Gavin Lux is their starting shortstop, and while they say they're comfortable with that idea, they might prefer him and his athleticism at second base now that the shift has been banned. We also don't know who will play center field for Los Angeles; they have internal options in James Outman, Trayce Thompson, and Chris Taylor, but they're reportedly in the market for an established center-fielder.
In a way, this could free up the Dodgers to be more aggressive, because there's not much benefit to being one dollar over the tax threshold instead of $20 million. If they accept that they're over the tax limit anyway, a whole new world of opportunities opens up. Not as big a world as if the Bauer decision had been handed down before the Winter Meetings, of course, but the Dodgers weren't likely to be handing out the kind of contracts a lot of the big free agents have gotten, anyway.
In a way, Bauer is the least consequential part of the big Bauer news. Figuring out what to do with him isn't easy, but it's a one-time decision. But having his salary on the books completely reshapes their thinking for 2023, which could change their strategy the rest of this offseason.
Have you subscribed to our YouTube Channel yet? Subscribe and hit that notification bell to stay up to date on all the latest Dodgers news, rumors, interviews, live streams, and more!