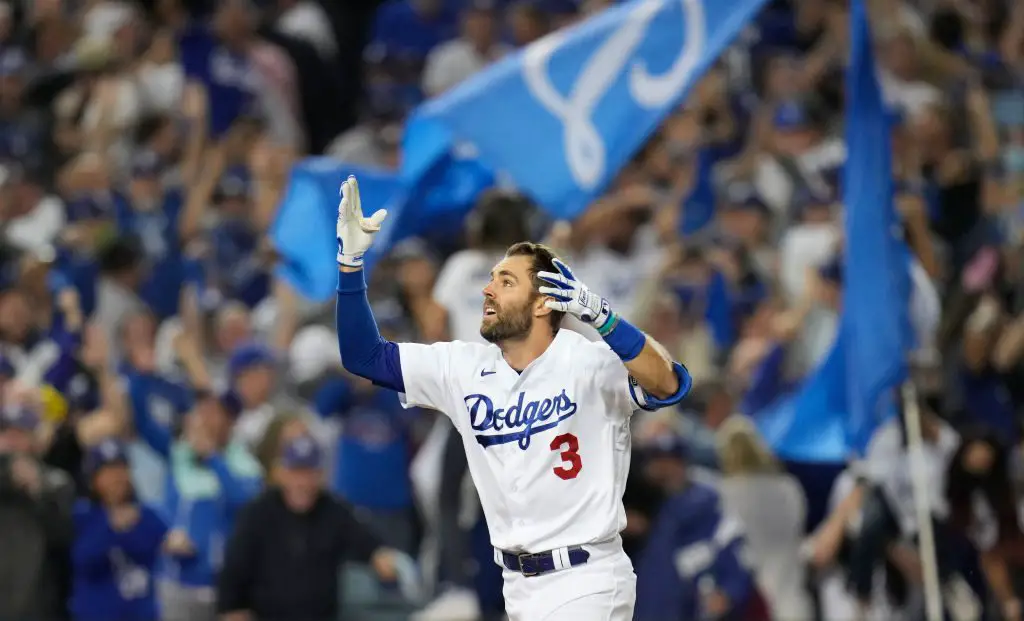 Dodgers Team News
Dodgers: Insider Labels Chris Taylor LA's 'Most Important' Free Agent
It's been quite a run with the core group of players Los Angeles has held for numerous seasons. It'll be tough to see stars like Clayton Kershaw, Kenley Jansen, and Corey Seager all depart the franchise if that's how the dominoes fall.
Despite the role they have played in the organization's run of success over the years, not one of those names may be the most important free agent they have. Bill Plunkett of the OC Register spoke on High Heat this week about how Chris Taylor will be the hardest player to replace if he leaves. 
"I think Chris Taylor is the hardest to replace. They already have Trea Turner to move to shortstop if Corey leaves, they have a bunch of young arms that could conceivably fill in for Jansen at closer … but Chris Taylor, what he does is just so unique that I think he's probably of that group the most important and difficult to replace."
Plunkett is speaking a lot of truth in that interview. The Dodgers have Trea Turner, who is a star in his own right despite being non-existent in the postseason, to replace Corey Seager. The team also has plenty of arms on the roster and within the minor leagues who can help fill the hole, Jansen will leave behind. Graterol has close stuff, Blake Treinen has the experience, and maybe (just hear me out) Tony Gonsolin could transition into that type of role eventually since he's had an up and down experience starting.
However, if Chris Taylor leaves, who will take on that super-utility role? The Dodgers already let go of Kiké Hernandez last offseason and doing so again with Taylor will leave a huge hole. Plenty of players on the roster can play multiple positions, yet no one can do it as well as CT3. The Dodgers can't afford to lose another postseason legend.
NEXT: MLB Insider Predicts a Huge Contract for Corey Seager With AL East Team