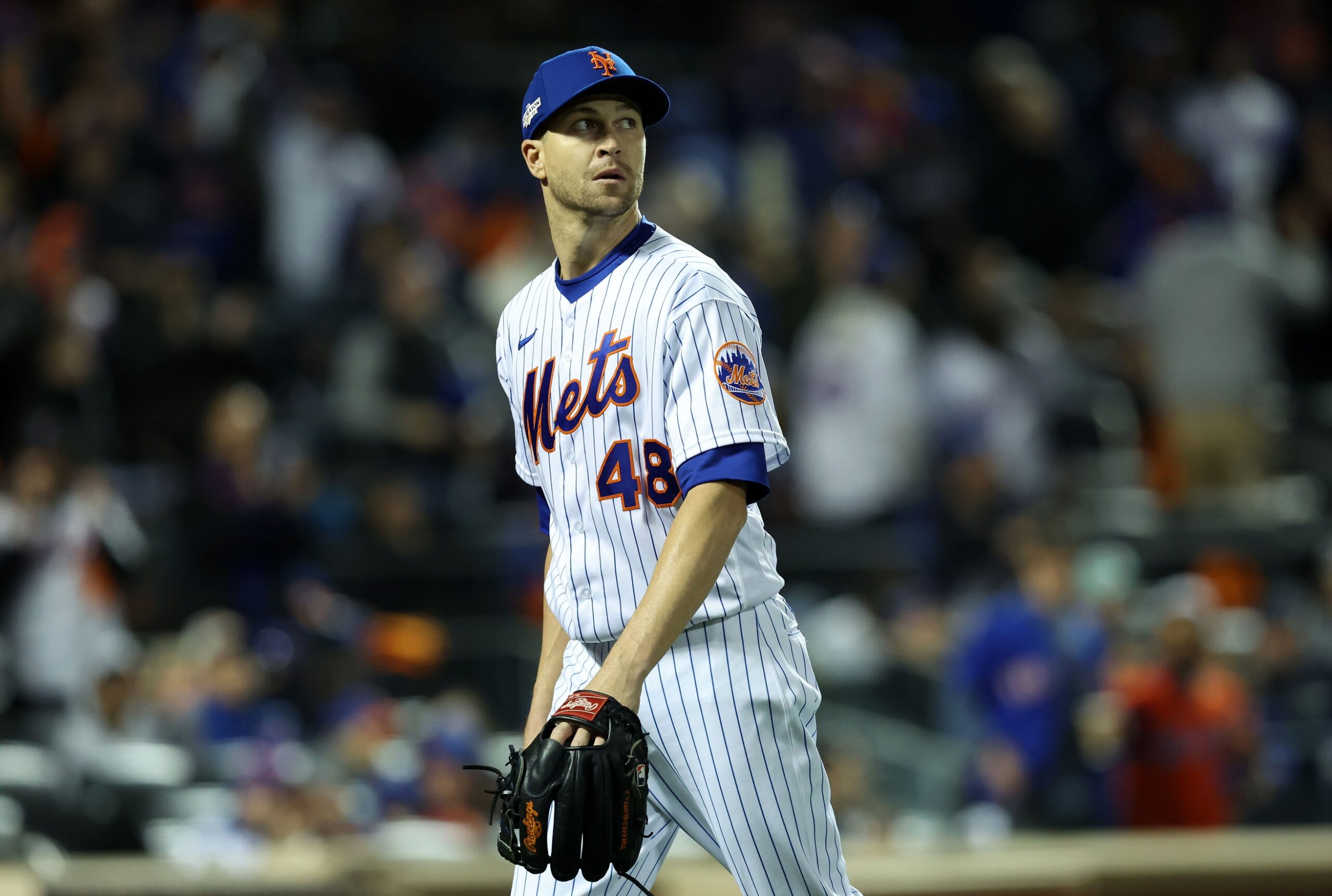 Dodgers Team News
Dodgers Rumors: Which Free Agents Have Been Linked to LA this Offseason?
Happy Thanksgiving! Chances are high that you're probably looked at as "the Dodgers fan" around the family you see a few times a year. Chances are also high that, today at the dinner table you're going to be asked plenty of questions about your Dodgers.
Things like:
"Why can those Dodgers never win in the postseason?"
"When are they gonna fire that Dave Roberts?"
"Why does Clayton Kershaw choke in October?" (He doesn't — he's just been put in tough situations throughout his career in the postseason… thanks, Don Mattingly).
Or even the always exciting, "I hear the Dodgers are signing Aaron Judge… is that true?"
The postseason questions, well, we'll leave those answers up to you, but Judge and free agency stuff, we've got you covered on.
Here are where things stand as of now.
Aaron Judge Rumors
The Dodgers were linked to judge almost immediately after being eliminated by the Padres in the NLDS. Media pundits and insiders (Heyman, Morosi, Feinsand) are working overtime to keep the 2022 AL MVP's name in the mix with LA but it may be more of a power play than substantial rumors.
As it stands, the Giants and the Yankees appear to be the front runners for Judge's services. But, of course, his agent can drive up the price if the Dodgers are "having conversations" with the free agent. The LA front office has talked with Judge and his representation, and they have reportedly made an offer to the slugger that he has already rejected.
With this rumor, we'll say people are talking but the chances of Judge in LA feel pretty slim.
WATCH: Dodgers Make BIG Offer to Aaron Judge! Giants Now Favorites to Sign Slugger, Does LA Have a Shot?
Trea Turner Rumors
The incumbent shortstop is likely gone in LA. There have been few if any substantial links between the Dodgers and Turner on the rumor mill so far this offseason. Yes, the Dodgers would like to have him back and they did extend the $19.65 million qualifying offer to him, but if he's looking for a $300 million deal, it's not coming from Los Angeles.
The Phillies have most often been linked to the two-time All-Star with MLB.com's Mark Feinsand calling Trea Philly's top target this offseason.
Discussing possible destinations for Kodai Senga, Trea Turner and Nathan Eovaldi ?@Feinsand | #MLBNHotStove pic.twitter.com/qX3mUNOz3u

— MLB Network (@MLBNetwork) November 22, 2022
The Giants, Cubs, and Cardinals have also been linked.
Justin Verlander Rumors
Astros ace and three time AL Cy Young award winner Justin Verlander opted out of a $25 million guarantee with Houston and is looking for a multi-year deal for a lot of money this offseason. And, despite the fact that he'll be 40 years old in February, he's likely going to get it.
The Dodgers have been linked to the veteran and are considered a top destination this winter. Verlander fits the mold of what the LA front office likes to do contract wise. Short term, high dollar deals are Andrew Friedman's favorites. But paying a 40-to-43-year-old ~$35 million a season might even be a stretch for Andrew.
WATCH: Justin Verlander to Dodgers? Verlander Linked to LA, Should Dodgers Sign Justin Verlander?
The Mets are the other team in on Verlander and are considered the front runners for his services. Last offseason, the Dodgers were unwilling to offer Max Scherzer a three year deal, but the Mets seem willing to do it a second year in a row. Especially if Jacob deGrom signs elsewhere.
Jacob deGrom Rumors
Another Cy Young arm on the list, the long-time Met could be on his way out of New York this offseason. The Mets remain a top destination for deGrom, but the free agent has also been linked heavily to the Rangers along with the Cubs, Yankees, and Dodgers.
MLB insider Jon Heyman said last week that he could "easily see" the ace sign with Los Angeles, particularly if he were open to the short term, high money deal that Friedman loves so much.
If the Mets sign Verlander, deGrom to the Dodgers could gain some serious steam.
Carlos Correa Rumors
Onto another Houston Astro, perhaps one Dodgers fans love to hate the most. Carlos Correa opted out of the final two years and $70 million on his deal with the Twins and is looking for a monster payday for the second offseason in a row.
Reports say the Twins are "motivated" to re-sign the former Rookie of the Year, but the Dodgers and Cubs are among the teams that have been most often linked to the free agent shortstop. MLB.com's Feinsand reported earlier in November that the LA front office is concerned about how the fanbase would take potentially signing Correa.
On our Twitter a few weeks ago, we asked fans if they would accept the former Astro and the majority of the more than 5,000 who voted said no.
Would you accept Carlos Correa on the Dodgers even though he played a big role on the 2017 Astros* team that cheated against the Dodgers in the World Series? #DNpolls

— Dodgers Nation (@DodgersNation) November 9, 2022
If Correa's asking price stays in the 10-year, $300+ million range, it'll be hard to see the Dodgers remaining in play for the shortstop.
Kodai Senga Rumors
The top player looking to come to the states from Japan, Kodai Senga is garnering interest from all around the league. His desire to join a winning ballclub along with the Dodgers' success with other NPB stars makes Los Angeles a natural fit. But, substantial rumors have been scarce involving the boys in blue.
The Padres have been called the frontrunners by some recently, but the Yankees, Red Sox, Giants, and Mets are all rumored to be in play for Senga-san.
WATCH: Dodgers Interested in Signing Japanese Superstar Pitcher Kodai Senga! Where Will He Sign?
Mitch Haniger Rumors
Following the non-tender of Cody Bellinger, the Dodgers were quickly linked to a few outfielders on the free agent market. Long-time Mariners star Mitch Haniger was the most recent outfielder to be connected to LA. The slugger has battled to stay healthy over the last few seasons but put together an impressive campaign in 2021, by more old school numbers. He hit .253 with 39 home runs and 100 RBI over 157 games but did struggle to get on base, as evidenced by his .318 OBP. He owns a career 113 wRC+ over parts of 6 seasons.
The Dodgers sound more interested in seeing what some of its outfield prospects can do at the big league level in 2023 over signing someone to a potential multi-million dollar deal to block them. Expect to see players like Miguel Vargas, Andy Pages, or even Jose Ramos get time in the outfield at Dodger Stadium.
Other Quick Hits and Notes
Justin Turner had his $16 million option declined by the Dodgers earlier this month but sounds willing to wait for the team to sort out its payroll before finding a number that is fair for both sides.
Clayton Kershaw and the Dodgers have reportedly agreed to a one-year deal worth $20 million for 2023 but it has not been officially announced yet.
2022 NL All-Star Tyler Anderson left the Dodgers for the Angels and a 3 year deal worth $39 million.