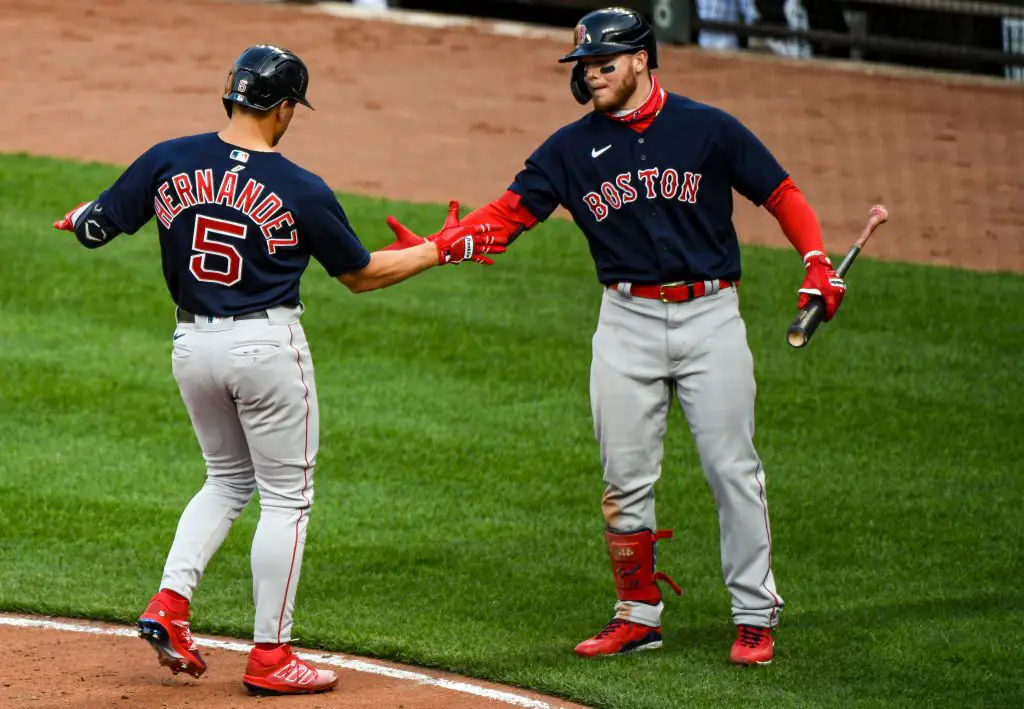 Dodgers Team News
Dodgers Rumors: MLB Analyst Envisions an LA Reunion with Alex Verdugo
This offseason, the Dodgers have a few holes on the roster they need to fill. Pitching aside, the club will lose corner outfielders David Peralta and Jayson Heyward, and they still do not have an everyday second baseman. An interesting name floating around the rumor mill is Alex Verdugo. Nick Deeds of MLBTradeRumors believes fans could see a reunion between Verdugo and Los Angeles,
As unusual as it would be for the Dodgers to trade for Verdugo just four seasons after including him in the package that brought Mookie Betts from Boston to LA, Verdugo would be an excellent fit for the Dodgers, who are set to lose lefty corner bats David Peralta and Jason Heyward to free agency this offseason.

Nick Deeds – MLB Trade Rumors
Alex Verdugo has one year left of arbitration before he becomes an unrestricted free agent in 2025. In the last 4 years, Verdugo has graded out roughly average on defense and on offense. During that time, he has hit .281/.338/.761 with a 105 OPS+.
Nick Deeds goes on to describe a possible role for Verdugo if he made a return to the club,
Though a healthy season from Gavin Lux would allow Betts to patrol right field on a regular basis again in 2024 after spending much of 2023 on the infield dirt, the club still figures to be in need of an outfield regular alongside Betts and James Outman. Additionally, Verdugo's left-handed bat would complement the right-handed bat of Chris Taylor, who figures to play a utility role in both the infield and outfield next season.

Nick Deeds – MLB Trade Rumors
A closer look at his numbers shows a possibility of platooning him with utilityman Chris Taylor next year. For his career, Verdugo has a .807 OPS and a 115 wRC+ against RHP while only having a .665 OPS and an 80 wRC+ against lefties.
With enough production, he could earn his way as an everyday outfielder. If not, the Dodgers could start him in left field against right-handed pitchers and start Chris Taylor the other days.
His time in Boston has not gone picture-perfect. He was benched twice last year by manager Alex Cora – once for not hustling on the bases, and another for arriving at the facility late on game day. This could mean the Red Sox are eager to deal Verdugo this offseason, but no doubt the trade partner will take note of some character concerns.
The front office has bigger concerns than the outfield currently, starting pitching being chief among them. However, bringing Verdugo back to the Ravine could be a cheaper way to fill an outfield spot – as the club looks to land some big fish this offseason.
Photo Credit – Photo by Mark Goldman/Icon Sportswire via Getty Images
Have you subscribed to our YouTube Channel yet? Subscribe and hit that notification bell to stay up to date on all the latest Dodgers news, rumors, interviews, live streams, and more!